Biography

Biographical information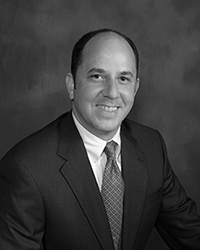 Kevin was born in Houston, Texas. He attended college in Louisiana. He attended law school in Washington and Louisiana. Kevin and his wife Mandy live in Shreveport with their two children.
Prior to starting this firm in 2009, Kevin was a partner in a Shreveport firm where his practice concentrated on oil and gas related matters, construction law, employers' defense of worker's compensation cases, and estate planning. Additionally, Kevin has worked with a New Orleans based casualty defense firm, and as in-house counsel for a domestic insurance company where Kevin advised the officers and board of directors on a variety of corporate, insurance, employment, and litigation related matters.
Education
Louisiana State University, Paul M. Hebert Law Center, Visiting Student
Seattle University, Juris Doctor, 1996
Louisiana State University at Shreveport , Bachelor of Arts, 1993
Professional memberships and affiliations
Kevin is a member of the American Bar Association, Louisiana Bar Association, and the Shreveport Bar Association. He has served in various capacities for the Defense Research Institute, the Louisiana Association of Defense Counsel, and the Board of Trustees for the Foundation Club, a non-profit affiliate of Tau Kappa Epsilon Fraternity. Kevin is a Barrister in the Harry V. Booth and Judge Henry A. Politz American Inn of Court
Admitted to State and Federal Court in Louisiana
Notable Cases
Pollock v. Talco Midstream Assets, Ltd., --- So.3d ----, 2009 WL 3018594, La.App. 2 Cir., 2009 (Representing a regional pipeline company, Mr. Hammond won an appeal to the Second Circuit regarding a motion for new trial.)
Baker v. Baker, 960 So.2d 1264, La.App. 2 Cir., 2007 (Representing a national restaurant franchisor, Mr. Hammond obtained cancellation of a franchise agreement and eviction of the franchisee. Thereafter, Kevin successfully defended the franchisor against a motion for contempt and sanctions relating to a heavily contested discovery battle.)
Avallone Architectural Specialties, L.L.C. v. DBCS Corp., 839 So.2d 1045, La.App. 2 Cir., 2003 (Representing a surety, Mr. Hammond obtained a summary judgment distinguishing the scope of a surety's liability under a bid bond versus a performance bond and winning dismissal of the claims against his client.)
Morris v. Flores, 840 So.2d 1257, La.App. 2 Cir., 2003 (Mr. Hammond won an appeal seeking an increase in the award to his client.)
Wimberly v. McCoy Tree Surgery Co., 766 So.2d 729, La.App. 2 Cir., 2000 (Representing an insurer, Kevin won an appeal establishing that a denial of coverage based on a definition in the insurance policy need not be plead as an affirmative defense.)
Legal Disclaimer
Pursuant to Louisiana Rule of Professional Conduct 7.4, the identification of areas of practice does not state or imply certification, specialization or expertise in any particular areas of law. This web site is designed for general information only. The information presented at this site should not be construed to constitute formal legal advice nor the formation of an attorney/client relationship. For further information please contact my office.